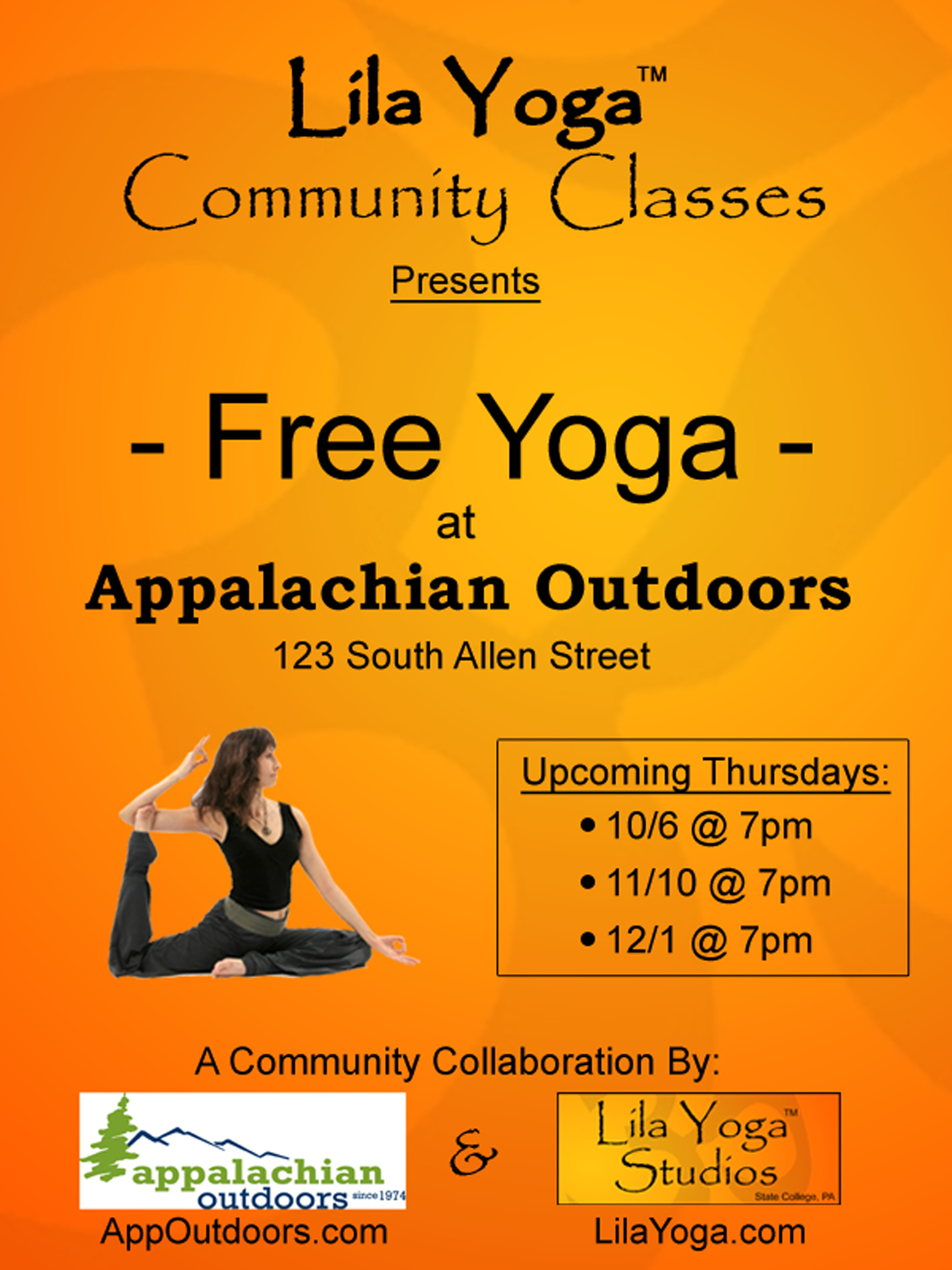 Have you wanted to start Yoga but couldn't commit to signing up for classes?  This is your ticket!
Introducing FREE Lila Yoga Community Classes!
These classes will take place at our store on 123 South Allen Street and are open to the public.  Bring yourself and friends and feel the difference that Yoga can make on your life, both spiritually and physically.
We will have mats here in the store, but if you want to bring your own you're more than welcome.
See you on 10/6 @ 7PM!