By: Levi Opsatnic
As the days get longer and the temperature slowly works its way above the freezing point more and more each day, I find myself finally ditching those puffy, insulated jackets that seem to be the winter protocol in State College. And on these mild, pre-spring days, there's nothing I love more than throwing on a sweater at the beginning of the day and comfortably being able to wear it until my day is finished. Granted, the period of time where this is my go-to choice of clothing doesn't last as long as I'd like it to, so I make sure to capitalize on it every chance that I get.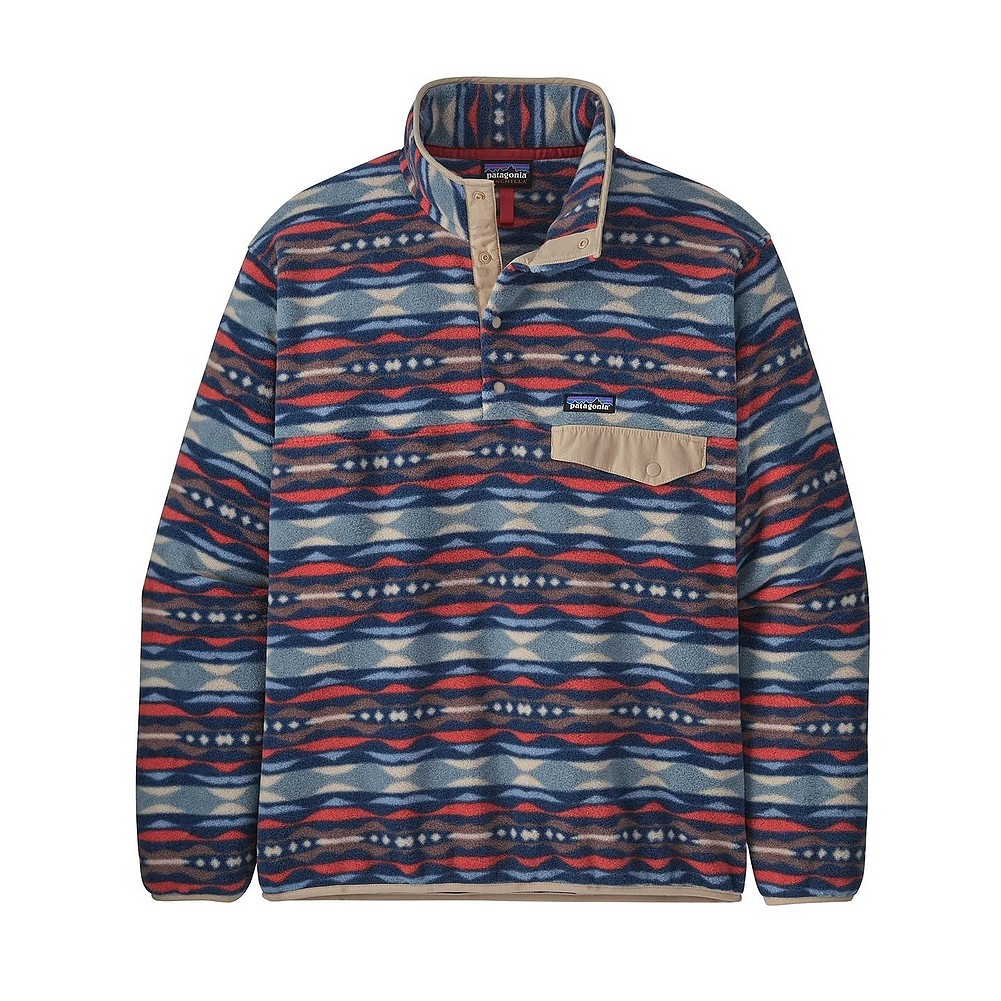 Hands down, my absolute favorite piece for this type of weather is my Patagonia Lightweight Synchilla Snap-T Pullover. As a bit of history on this piece, it's based off of a red, wool sweater that Yvon Chouinard had owned and definitely valued. However, he had one qualm with this sweater, and that was that its wool construction lead for it to dry quite slowly. This created a large problem, but one with a simple solution, and that was to begin making this sweater out of polyester, which allowed it to dry quicker and hold up to some serious abuse. The Lightweight Synchilla Snap-T Pullover has been in Patagonia's line for over three decades without a sign of that changing anytime soon. With a hefty timeline like that, there's really no doubting this fleece is ready for nearly anything.
Now, let's dive into some of the reasons why I have a special place in my arsenal of clothing for a Lightweight Synchilla Snap-T Pullover. To begin, I've found that this is absolutely one of the most versatile fleeces on the market. Not only does it serve me quite well on the mild days of fall and spring, but it also does one heck of a job as a midlayer during winter.
Just as Yvon found, the polyester construction of this piece dries nice and fast. On days that I spend fly fishing, it's almost impossible to go the entire time without getting a bit wet. But it seems that with my Lightweight Synchilla Snap-T Pullover, I'm nearly dry before I even realize that I've suffered a soaking, which is a real benefit on chilly days. Add in its discrete, but spacious chest pocket, and it's no wonder why this fleece works wonders on the stream.
Even though it was made for the outdoors, it didn't take me long to realize that the Lightweight Synchilla Snap-T Pullover works just as well cruising around on my skateboard through any urban setting. The durability of a pure polyester design is more than enough to handle those unwanted spills, which is something that just about all skateboarders should look for when gearing up on a cold day.
Let's not forget the awesome look of this piece. Okay, maybe I do have an unnecessary love for all things colorblocked, but I think that the retro styling of the Lightweight Synchilla Snap-T Pullover is enough to impress almost anyone.
From days spent cruising around cities, Pennsylvanian streamside adventures, and all the way down to winter layers for bopping around town, my Lightweight Synchilla Snap-T Pullover is one my all-time favorite pieces, and I promise that it won't take long for you to recognize its awesome value.